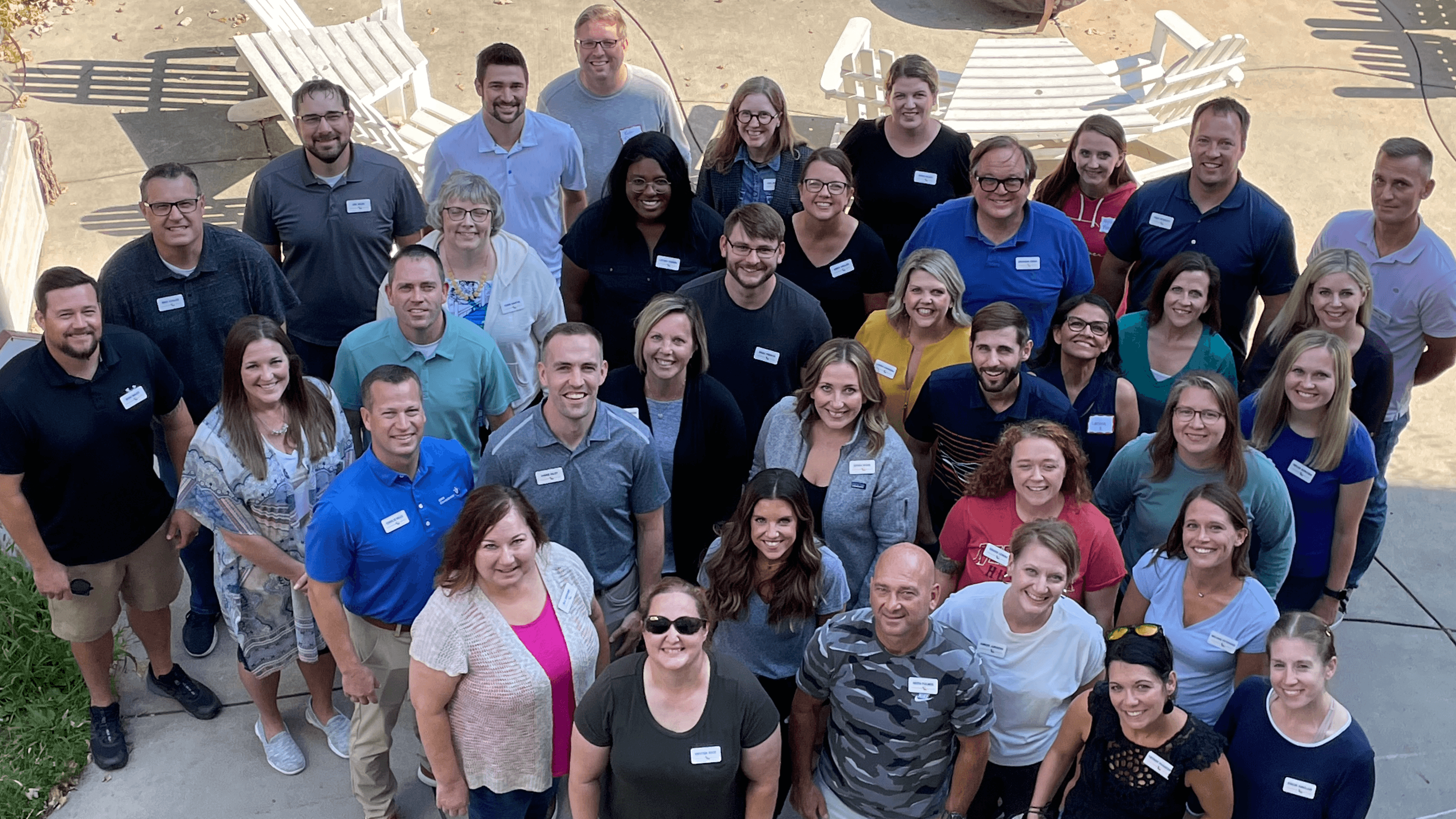 Fellows
---
Each year our Fellows program brings together individuals from across the community. They meet once a month and by the end of the year, they graduate filled with the understanding of what makes Lincoln tick and a sincere desire to get engaged through their service on a board, as a volunteer and/or reaching out as an individual to help those around them.
Those who participate in the Fellows program have demonstrated an interest in and a potential for leadership, they're motivated, they have a broad range of interests and they're willing to commit the time and energy to participate in the program and to become an engaged alum of Leadership Lincoln.
The Fellows program schedule includes an opening retreat in September, monthly seminars covering such topics as government, education, business, health, and human services. The participants also work in teams to select and complete a community service project.
---
Application
Download application as Word document and submit by email/mail.

Use online application form.
---
Fellows Program Schedule


Opening Retreat (September)

A two-day, one-night retreat which allows the participants to explore leadership skills, group dynamics, and community development issues.
Attendance is required for the entire two day, one night retreat.





Seminars (October-May)

All-day seminars scheduled on Thursdays each month. Skills form the focus of each seminar and include a strong commitment to experiential learning so as to enhance participants' awareness and practice of leadership skills.
Attendance is required at 80% of the programming hours.

Community Service Project

Participants are expected to complete a community service project.






Tuition for the program is $3,750.00

Applying to Leadership Lincoln is free and open to all individuals who live or work in Lancaster County.
Leadership Lincoln charges a tuition fee of $3,750.00 to all individuals selected to participate in the program. Tuition is nonrefundable.
Tuition assistance is available through a scholarship program. If an applicant is interested in scholarship support, that request must be made when their application is submitted. Scholarships will be offered to applicants at the discretion of the Selection Committee.
---
Meet the Members of Fellows 38 (2022-2023)
Hilary Allen

Assurity Life Insurance Company

Lindsay Anderson

Regan Anson

EducationQuest Foundation

Steven Baillargeon

Tim Beckmann

Nebraska Army National Guard

Maggie Berndt

Derek Bombeck

Lincoln Convention and Visitors Bureau

Jinell Carslin

Abby Dobson

Thomas Dummermuth

Eastridge Presbyterian Church

Isaiah Frohling

Cline Williams Wright Johnson and Oldfather, LLP

Dan Frost

Pittenger & Anderson, Inc.

Mary Gillan

Taylor Hunt

Union Bank and Trust Company

Lisa Janssen

Community Action Partnership of Lancaster and Saunders Counties

Tut Kailech

Ryan Klug

Celeste Knapper

University of Nebraska Foundation

Alex Koehler

Kevin Koester

Lincoln Partnership for Economic Development

Quinn Lawton

Licensed Mental Health Professional

Shane Leon

Lincoln Housing Authority

Crystal Livingston

Doctors Outpatient Surgery Center

Dr. Ronesha Love

Emily Mannschreck

Patrick Mapes

Deb McGuire

Tucker McHugh

Matt Morrissey

Adam Post

Danielle Prochnow

Sinclair Hille Architects

Nathan Rivera

Ameritas Life Insurance Corp.

Mairead Safranek

Amy Schroeder

Sami Segelke

John Soukup

Catholic Social Services of Southern Nebraska

Miranda Soulliere

Union Bank and Trust Company

Luke Stege-Tompsett

Carole Tanner

Lincoln-Lancaster County Child Advocacy Center

Erin Thomas

Susan Twiehaus

Andrew Vinton

Shaneiqua White-Bland

Rachel Wiester

Lynda Wilhelm