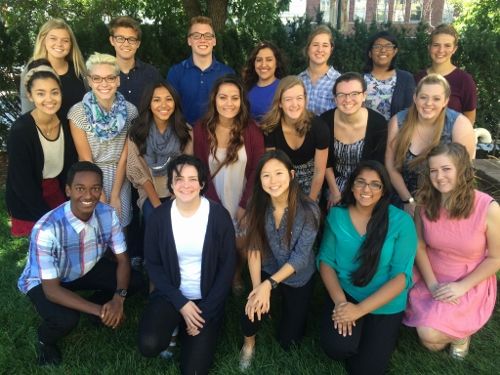 YouthInspire Foundation
---
Established in 2000 under the direction of 44 teens, YouthInspire is a youth-initiated, youth-run foundation made possible by a Philanthropy Initiative from the Lincoln Community Foundation and a generous grant from the W.K.Kellogg Foundation.
The mission of YouthInspire is to better the community through youth serving youth with their time, talents, and treasures. The purpose of its granting activities is to fund opportunities for youth to serve youth, give youth a voice in our community, and encourage positive social and community involvement by youth.
Participants on the YouthInspire Board of Directors review grant applications, make site visits, distribute funds, assist with projects and evaluate projects that have received support from the foundation.
If you or your organization has a project that fits with the YouthInspire mission and goals and that allows youth to have a voice in their community, please consider applying for a grant. Please contact the Leadership Lincoln office for details on the grant cycle and application process.
Projects previously funded by YouthInspire:
Lighthouse
YMCA of Lincoln-Elliott Elementary School Community Learning Center
YWCA -Young Women's Circles
Junior League of Lincoln-reBOX
Lincoln Youth Volunteers-Summer Camp
Kids Against Hunger
Boys and Girls Club-Kookies for Kids
Clyde Malone Community Center-Community Garden
Pershing Elementary School-Mural
Academy of Rock-Northeast Family Center
Irving Recreation Center-Fun Night
YWCA-Freedom project
---