He's a scientist, running one of the world's most powerful lasers located at the University of Nebraska-Lincoln. He's a native of Lincoln, a graduate of Lincoln's Southwest High School and someone who attended the Lincoln Public Schools Arts and Humanities focus school. Bradley Nordell has an undergraduate degree in Physics and Philosophy from UNL and a Ph.D. in Physics from the University of Missouri-Kansas City.
I've studied Philosophy along with Physics to help me understand what it all means.
Nordell manages the Extreme Light Laboratory at the University of Nebraska-Lincoln and in that capacity he's doing a wide variety of research ranging from creating micro-second videos of molecules to study how they change, using laser generated x-rays to study the nuclear levels in materials to help develop new batteries and to explore how x-rays can be used in communications.
The research he did for his dissertation, exploring the development and optimization of amorphous hydrogenated boron carbide, is being used to develop the next generation of computer chips.
Yet, as you'll learn in this interview, he's driven by a desire to increase science literacy and education through interesting projects such as a laser harp, which you play by interrupting streams of light instead of strings. He participates in the UNL Sunday with a Scientist to help people understand the world of scientific research.
When we asked him why he loves Lincoln, his response focused on the ability to do incredible scientific research and have a comfortable lifestyle at the same time. He thinks that Lincoln can be the leader in innovation on the Silicone Prairie and the work he's doing at the UNL Extreme Light Laboratory is helping lead the way.
Read more about Nordell's work in this UNL publication.  https://www.unl.edu/physics/docs/2014Spectrum.pdf
The Extreme Light Lab is in Behlen Laboratory at UNL. We have one of the most powerful lasers in the world.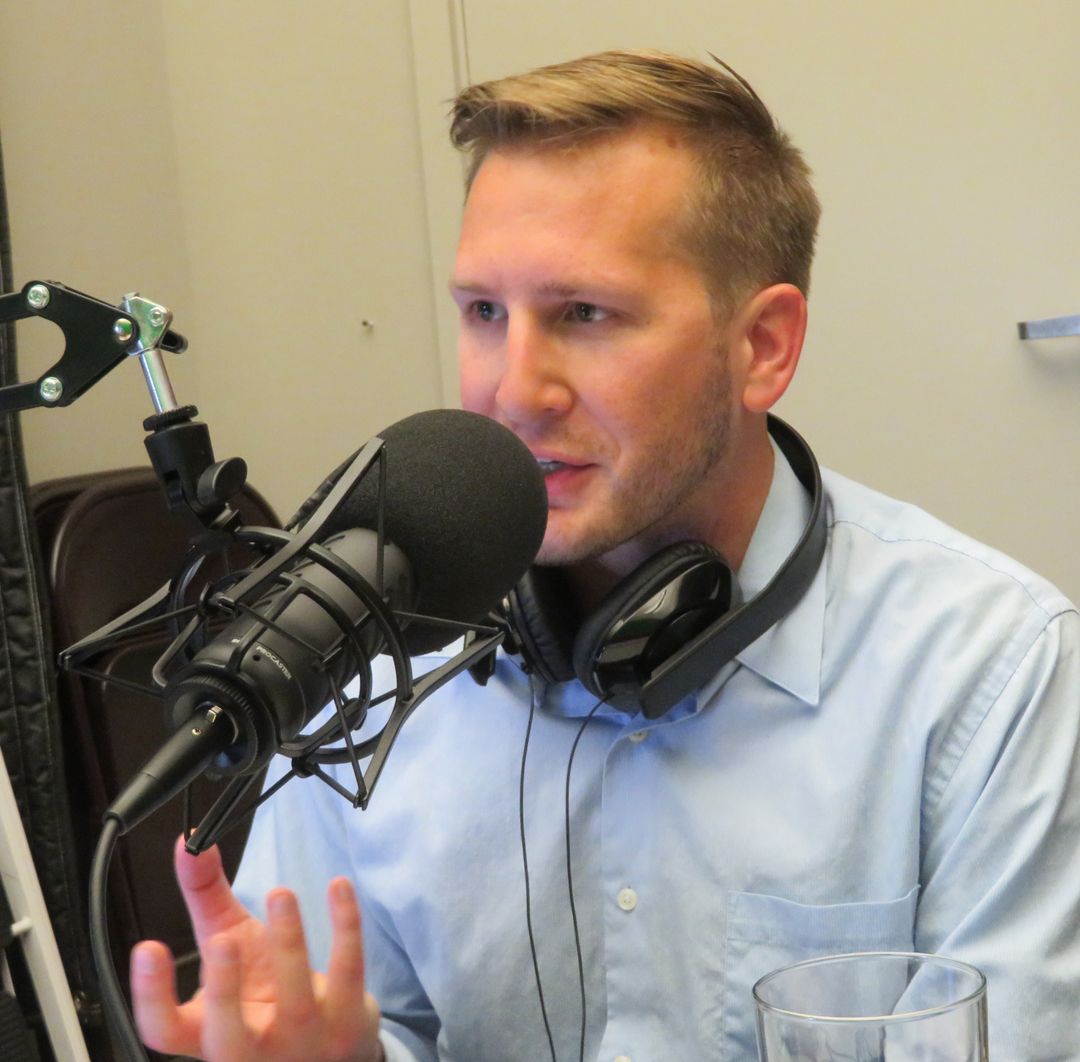 Explaining Science

I always look at science as the epitome of the hero's journey. As you dive into the unknown the real excitement is when you explain it to those around you.

Why Lincoln?

Lincoln is a great ground zero place to really build up innovation. We have a great University. We have Innovation Campus.

Don't Limit Yourself

Your only limitation is the idea that you're limited. I work hard to counteract that attitude.
Playing the laser harp produces music as you interrupt beams of light.

The DIOCLES Laser

An ultra-high-intensity laser system, DIOCLES, was built at UNL to study the interactions of light with matter at the highest attainable field strengths.

The Extreme Light Lab staff