Ask anyone in Lincoln about the Lincoln Children's Zoo and no doubt you'll hear about feeding the camels, riding the train, tossing a candy wrapper into Leo the Paper Eating Lion's mouth or walking through the Crooked House. And, if you drop by the Zoo's website, you'll read about how Arnold Folsom had a vision way back in 1959 that turned into reality in 1965 and grew and grew into the Lincoln Children's Zoo we know of today.
"The Lincoln Children's Zoo is a gem in our community. Our zoo was founded by the people in the community. We get no tax dollars. We've grown because of the community and the support of the people of Lincoln. That's why we've been able to grow."
There have been many people who have helped make our Zoo what it is today including John Chapo, a fellow from South Bend, Indiana who moved here in the 1980's for what he thought would be a couple of years, but never left. John is the President and CEO of the Lincoln Children's Zoo and as you listen to his comments on this podcast, you'll quickly hear his enthusiasm and you'll come to believe what he says, "I have the best job in the world. I'm the head of the Lincoln Children's Zoo and I get to live right here in Lincoln, Nebraska."
In 2018, the Zoo welcomed its first ever giraffes who live in one of the most modern facilities in the world. The size of the Zoo expanded to nearly fill the triangle of land between Capitol Parkway, "A" Street and 27th Street. The 20+ year-old Zoo School moved into new facilities, the train is getting an overhaul which includes new track . . . and good old Leo the Paper Eating Lion is still there, helping Zoo visitors keep the grounds clean.
"You're going to come to the Lincoln Children's Zoo and meet the tallest animals, face to face. You're going to feed them. We'll be one of two zoos in the country where you'll be able to visit the giraffes inside in the winter."
We just know, regardless of your age, that you'll be compelled to pay another visit (or maybe your first visit) to the Lincoln Children's Zoo. And, when you do, be sure to tell others about this incredible source of education and entertainment right in the heart of Lincoln.
"The Zoo is for the child in all of us. Who doesn't enjoy feeding a camel, who doesn't enjoy having a penguin walk right up to you. We're a rich experience no matter your age."
Oh…just one more thing. It's kind of a secret so don't tell anyone. When John visited our studio to record this podcast, he brought a rooster with him. John and the rooster had just been on a local television station. We thought it would be fun if, in the middle of the conversation, that rooster crowed. But, he was quiet and well behaved in his cage with a cover over it. Plus, we kind of think that Chapo is a chicken whisperer and just the sound of his voice kept the bird quiet.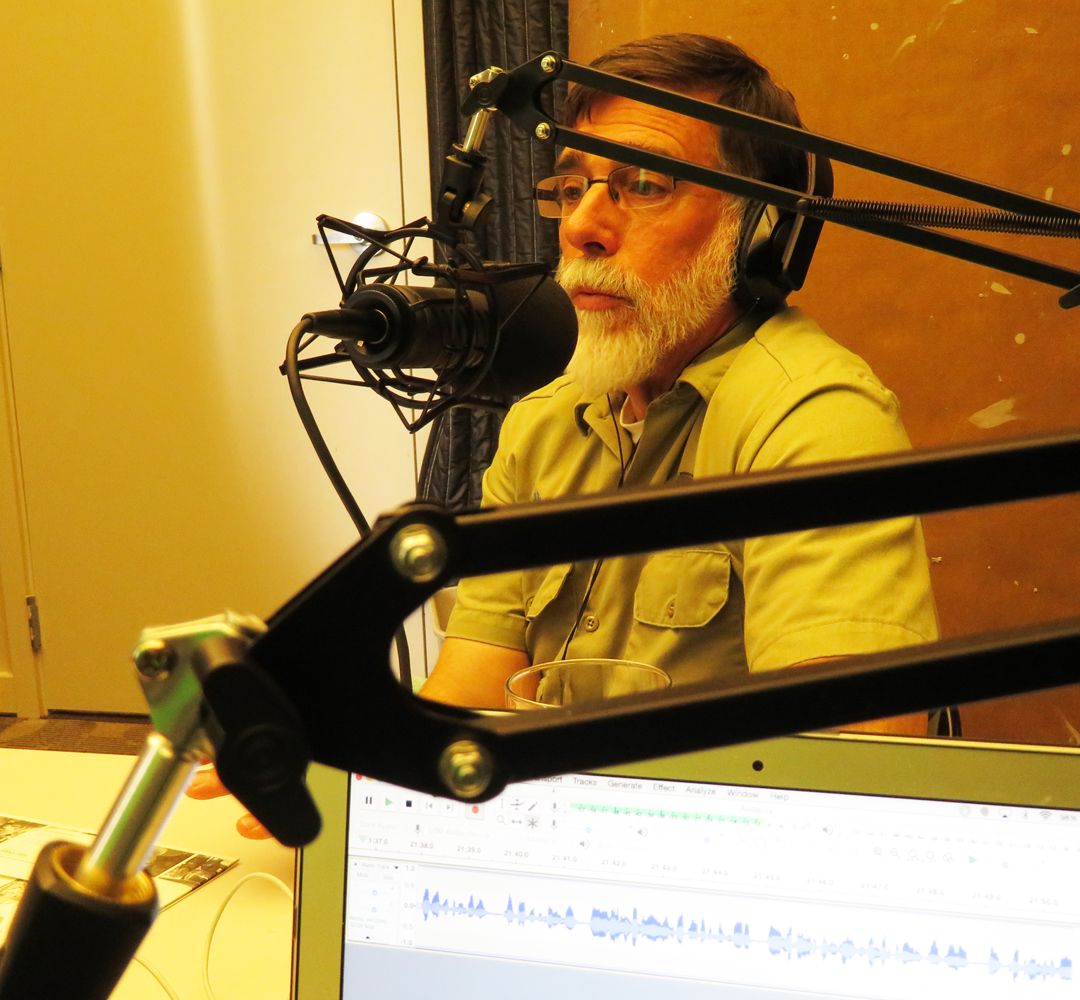 How 2 or 3 turned into 32.

Thirty-two years ago, I was invited to Lincoln to interview for the Director of the Folsom Children's Zoo. I'm from South Bend, Indiana. Honestly, I'd never heard of Lincoln, Nebraska. I liked he city, the people and the zoo. I thought, I'll work here for 2 or 3 years and then move on. Less than two years later, I got married and we've made this city our home."

Lincoln Has It All

Millennials tell me that Lincoln is becoming the place that they want. Opportunities are growing in Lincoln. It's becoming a great place to raise a family, for arts, culture and even the entertainment that they want.