Nebraska native. Peace Corps volunteer. US Army veteran. Senator. Mayor. Community Builder. Father. Grandfather. These terms and so many more describe Chris Beutler who recently retired from a career of public service. No doubt, people are most familiar with his work as an elected Nebraska Senator and Mayor of Lincoln. When he retired, he had served more than 30 years as an elected official.
Among the accomplishments he's known for are the Pinnacle Bank Arena and surrounding Haymarket development, legislation policies that helped protect our environment, a city that is ranked at or near the top on a variety of lists, Nebraska's business incentives to help attract new business to the state and neighborhood revitalization in the city he's called home for many years.
There are many things I love about Lincoln. The qualities of the people, being open to ideas, their willingness to engage, recognizing the value of a partnership between the government, business and organizations.
Lincoln and Beutler's hometown Omaha have been labeled as key cities on the Silicone Prairie. During his time as Mayor, Lincoln became especially well known as an entrepreneurial community. He notes that it is important to be a good partner with and welcome people interested in starting businesses.
In addition to the welcoming atmosphere for entrepreneurs, Beutler stresses the importance of quality of life we enjoy in Lincoln.
As we seek to encourage people to move here, I think it's important to suggest that it's not the glamor of the unusual that they should focus on, but the quality of our day-to-day life.
Shortly after his time in office as Mayor ended, Beutler was awarded the Roger T Larson Community Builder Award by the Lincoln Chamber of Commerce. While Beutler is officially retired, it's difficult for someone of his stature to completely unplug. He has already indicated that he'll be involved in developing the Prairie Corridor, a native prairie connection between Lincoln's Pioneer Park and Spring Creek Prairie a few miles southwest of Lincoln.
In this interview, you'll get to know Chris Beutler the citizen of Lincoln and hear about the many things he's done to help our community grow.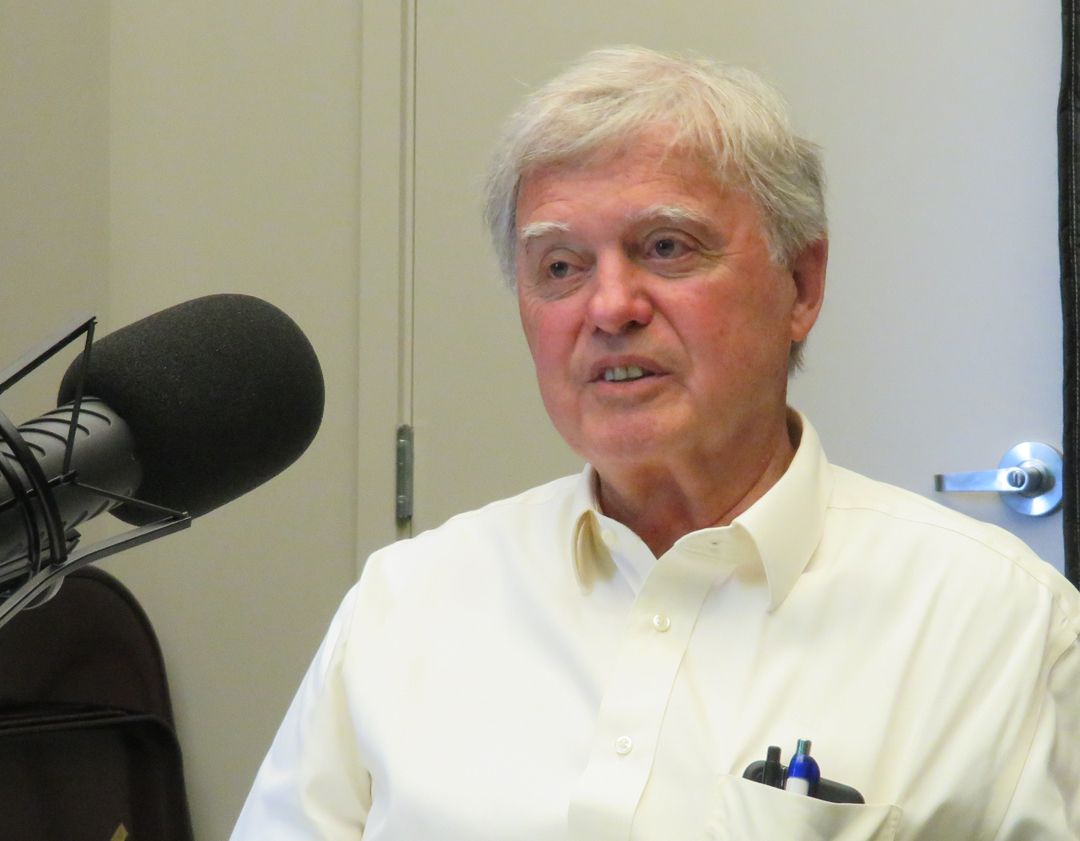 Thanking People is Important

The simple matter of thanking people for what they do . . . it's such a simple thing and it's an important part of leadership.

Lincoln Was Ready for Action

I was elected Mayor when people were ready to take a big risk. Building the arena and developing the Haymarket came at a challenging time in the economic cycle.

Quality of Life

Life in Lincoln is easy, it's relaxed and it's fun , , , we have what the big cities don't have, we have a quality of life that is just great.
Harvest

Sculpture by Ed Carpenter

State of the City

Beutler sharing the State of the City

Lincoln's Haymarket and Pinnacle Bank Arena