In what many would consider to be the heart of Lincoln's "Art District" is a former warehouse and office building that now goes by the name, The Burkholder Project. Most days when you walk by 719 "P" Street, you're liable to find Ann Burkholder at her desk in the front window, probably with a paint brush in her hand.
As a student at the University of Nebraska-Lincoln, Burkholder dreamed about being an artist, and she knew that to be successful she needed to be accessible to the public. In the 1980's, her friend and at the time President of Cornhusker Bank Alice Dittman called and invited her to lunch. They drove by the building and Alice told her it was for sale. As you listen to this interview, you'll hear the story of how The Burkholder Project came to be.
The Burkholder Project

This building has given me a one-to-one relationship with so many artists. It's been an incredible experience, loaded with collaboration and public interest.
In addition to the beautiful art that has come out of The Burkholder Project, the idea of having galleries open on the first Friday of each month grew out of that building. First Fridays are a tradition in Lincoln whether it's the dead of winter or a hot July evening. It's a time when the people of Lincoln are inspired by the artwork on display throughout the community.
Ann Burkholder is a fascinating person, always open to new ideas and ways of doing things. She's just one more example of the people who make Lincoln such a great place to live.
The "Burkholder" alley

I just love the alley next to our building. We've had marriage proposals, wedding parties, senior photos . . . it's pretty amazing every hour of the day and night.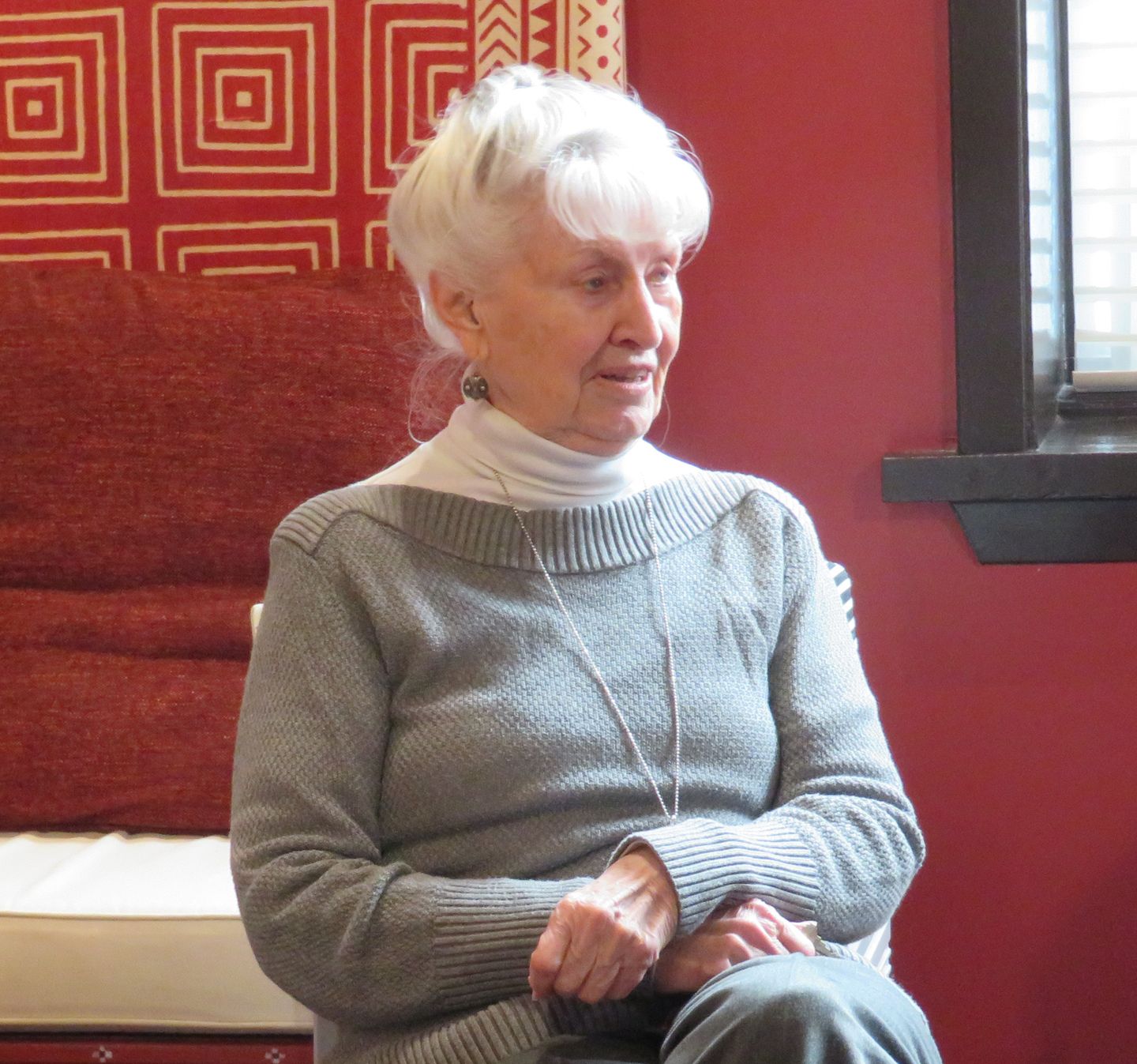 Ann the Artist

When I was about 6, my mother bought me a set of oils and I've been painting ever since. Even as I'm driving down the highway looking out the window, I'm painting in my mind.

Lincoln's Haymarket

I've watched this area of Lincoln really transform. It has an energy that I love. It's something that you want to be part of.

The Burkholder Project

This building has given me a one-to-one relationship with the artists we have here. It's been a place where artists can get together and share among themselves and the public in general.
Burkholder's Apartment

Ann Burkholder lives in the building she purchased many years ago, in an apartment somewhat hidden in the back of the building.

The Burkholder Project

In the late 80's Ann Burkholder purchased a building and turned it into a gallery and place where artists can work.