How to Give
Since its creation, over 3,200 individuals have participated in and graduated from one of our programs. Conservative estimates indicate Leadership Lincoln alumni have volunteered over 160,000 hours of time resulting in a benefit of more than $3.5 million to Lincoln in the past year. Today, one would be hard pressed to find a local organization that does not have Leadership Lincoln alumni involved as a volunteer.
Please consider contributing to our efforts to develop strong leaders for a stronger Lincoln. Leadership Lincoln is a 501(c)(3) nonprofit, and your donation is tax-deductible.
---

Give to Lincoln Day is on May 31, 2018!
There are two ways to donate to Leadership Lincoln on Give to Lincoln Day:
Donate Online RIGHT NOW:

Visit the online donation platform anytime between now and 11:59pm on Thursday, May 31, 2018!

Hand-deliver your donation (cash or check) to Lincoln Community Foundation on Thursday, May 31, 2018 (8:00am-5:00pm).

Make out your check to "Lincoln Community Foundation" with "Leadership Lincoln" in the memo line.
Contributions cannot be mailed, they must be hand-delivered. However, if you mail your check to Leadership Lincoln, we will hand-deliver it to Lincoln Community Foundation for you.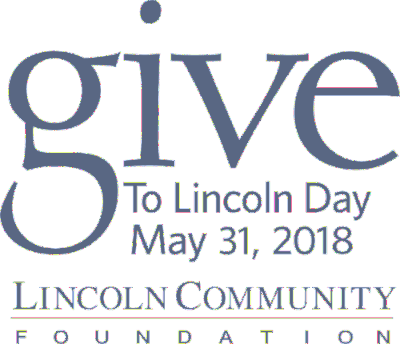 ---

Workplace Giving with Community Services Fund

Community Services Fund is a coalition of 57 diverse non-profit organizations, some of whom provide services statewide. Member organizations offer education, advocacy and direct services that promote innovative solutions and enhance the quality of life for all Nebraskans.
Community Services Fund raises money through workplace campaigns primarily payroll deduction. Member organizations are largely supported by individual donor contributions. Community Services Fund gives them the opportunity to access funds from donors who give at work.
Visit Community Services Fund online to participate in the giving campaign!